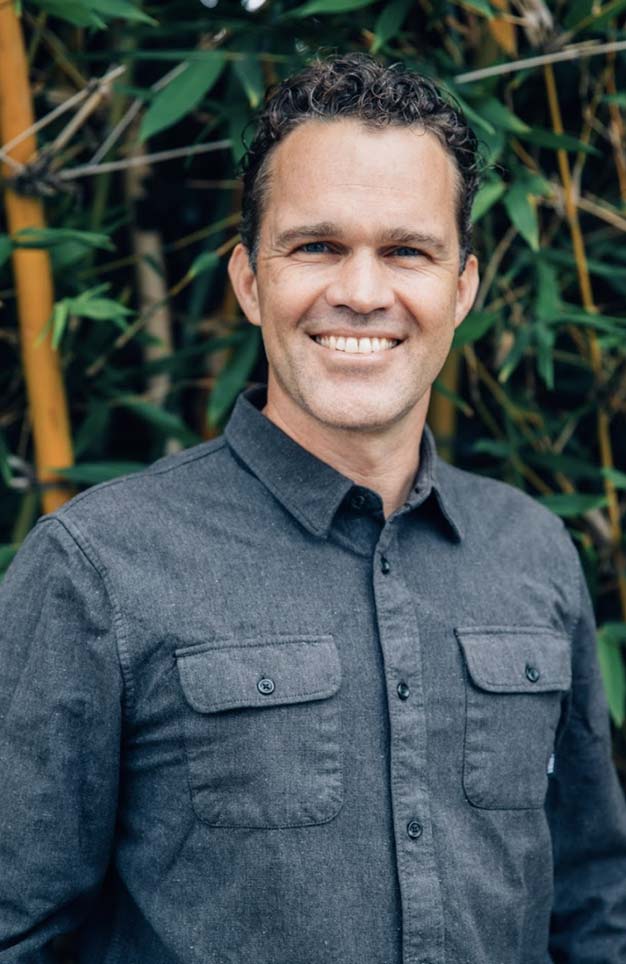 Applying the rigor of science, strength of humanity, and the intelligence of nature to transform our health & our world.
Zach Bush MD is a physician specializing in internal medicine, endocrinology and hospice care. He is an internationally recognized educator and thought leader on the microbiome as it relates to health, disease, and food systems. Dr Zach founded *Seraphic Group and the nonprofit Farmer's Footprint to develop root-cause solutions for human and ecological health. His passion for education reaches across many disciplines, including topics such as the role of soil and water ecosystems in human genomics, immunity, and gut/brain health. His education has highlighted the need for a radical departure from chemical farming and pharmacy, and his ongoing efforts are providing a path for consumers, farmers, and mega-industries to work together for a healthy future for people and planet.
EDUCATION
Hospice of the Piedmont
Internship, 2010 – 2014 – Hospice/Palliative Care
University of Virginia Health System
Fellowship, 2006 – 2009 – Endocrinology/Metabolism
University of Virginia Health System
Residency, 2002 – 2005 – Internal Medicine
University of Colorado Health Sciences Center
M.D., May 2001 – Medicine
University of Colorado
Baccalaureate, May 1997 – Spanish
PROFESSIONAL POSITIONS
Founder, Chairman of the Board
Project Biome (Farmer's Footprint): 2019 – Present
Non-Profit
Founder, CEO
Seraphic Group Corporation: July 2014 – Present
Medicine – Endocrinology
Co-Founder, CEO
Biomic Sciences, LLC: October 2013 – Present
Medicine – Endocrinology
Associate Medical Director
Hospice of the Piedmont: December 2010 – December 2014
Hospice/Palliative Care
Director of Clinical Affairs
Hospice of the Piedmont: July 2009 – July 2010
Medicine – Endocrinology
Clinical Instructor
University of Virginia: July 2009 – July 2010
Medicine – Endocrinology
Endocrinology &
Metabolism Fellowship
University of Virginia: July 2006 – June 2009
Internal Medicine
Clinical Instructor
University of Virginia: January 2006 – June 2006
Internal Medicine
Chief Resident
University of Virginia: May 2005 – June 2006
Internal Medicine
Resident Physician
University of Virginia: June 2002 – May 2005
Internal Medicine
HONORS & AWARDS
CAREER
• Physician leader, US Navy Ship Comfort, Haiti Relief Operation
• Director of pre- and post-surgical care, Adult Wards
• February, 2010. Port-au-Prince, Haiti
• The Paradigm Shifter Award
FELLOWSHIP
UVA novel translational research award: CTSA Pilot Study award for my proof-of-concept clinical trial: Preoperative Bexarotene treatment for Cushing's disease. One faculty awardee each year. $25,000. March, 2009
Endocrine Society: Winner ENDO 08 Trainee Poster Competition;
Pituitary Diagnostics and Disease Management Section
Immunohistochemisty of COUP-TFI: an Adjuvant Diagnostic Tool for the Identification of
Corticotroph Microadenomas. San Francisco, CA. June, 2008
Invited lecturer, Medicine Grand Rounds, UVA. November 4, 2008. "Glycemic Control in
DM2, How Low Should You Go? DISCORD over ADVANCE and ACCORD." An invitation typically reserved for UVA and visiting faculty
ACP Leadership: Associate Physician Delegate, 5th Congressional District, Virginia.
Represented 5th district on Capitol Hill, May, 2008 and May, 2009
House staff appointee, GME Certificate Program steering committee
CHIEF RESIDENCY
House Staff Resident/Fellow teaching award 2005-2006
Nominee: Inpatient Teaching Attending of the Year 2005-06
RESIDENCY
Virginia American College of Physicians (ACP), first place award, Associates research poster competition. April, 2002. The prevalence and associated etiologies of acute pancreatitis in the HIV-infected population before and after the introduction of protease inhibitors
Awardee, Virginia ACP Associates Abstract contest January, 2004 for Warfarin skin necrosis in a patient with antiphospholipid syndrome, a case report. Presented at Regional and National
ACP meetings spring of 2004.
Resident/Fellow Teaching Award, nominee 2004-2005
MEDICAL SCHOOL
President, Medical Student Council, 2001-02
Class Co-President, 1999-2001
Chair, Faculty Curriculum Content Review Committee, 2001-2002
James Waring Award, 2001 "Awarded to the third-year medical student who has demonstrated diligent scholarship and devotion to the field of Internal Medicine"
Clinical Honors: Internal Medicine, Internal Medicine Sub-Internship, Family Medicine,
Pediatrics, General Surgery, Obstetrics/ Gynecology, Neurology, Psychiatry, Emergency
Medicine, Endocrinology, Rheumatology, Hospice, Cardiac Diagnostics
Basic Science Honors: Anatomy, Cell Biology, Neurobiology, Embryology, Biochemistry of
Nutrition, Immunology, Epidemiology/ Statistics
UNDERGRADUATE
Dean's List (every semester)
The Levitt Prize 1997– 1st place recipient, University of Colorado; a University-wide competition among all literature courses – winning entry argumentative essay
GRANT FUNDING RESEARCH
COMPLETED SUPPORT
NIH LRP grant: PI: Bush ZM.
July, 2008 – June 2010
$55,508 Direct Cost
CTSA Novel Pilot Study Award
Retinoid- Mediated Apoptosis: a novel therapeutic approach to the management of Cushing's disease. Author and lead investigator: Bush ZM. Faculty
Sponsor: Mary Lee Vance. Funding cycle March 2003 – March 10, potential for renewal.
$25,000 Direct Cost
Umfrid Neuroendocrinology Research Fund
PI: Mary Lee Vance and John Jane, Jr.
$107,000
Individual Ruth L. Kirschstein National Research Service Award (NRSA) 1-F32-DK082159-01
Retinoic Acid Receptors: A Novel Therapeutic Target for Cushing's Disease. PI: Bush ZM.
Funding period: August, 2008 – July, 2010.
$115,560 Direct Cost
Institutional Ruth L. Kirschstein National Research Service Award (NRSA) 1-T32-DK07646 PI: Robert Carey
Funding period: September, 2007- July, 2008
$47,000 Direct Cost Support
NIH LRP Grant. Neuroimaging, Inflammation, and Endocrine Profiles in Human Subjects with Major Depressive Disorder PI: Bush ZM
July, 2007
PUBLICATIONS
PEER-REVIEWED PUBLICATIONS
Gildea J, Roberts D, Bush ZM (as Senior/corresponding author)
Protective Effects of Lignite Extract Supplement on Intestinal Barrier Function in Glyphosate-mediated Tight Junction Injury. [Self-Funded Original Research] (Under Review – BioMed Central – Public Health).
Gildea J, Roberts D, Bush ZM (as Senior/corresponding author). Gliadin and glyphosate independently, and in combination, induce tight junction injury, and epithelial membrane leak in small bowel and colon epithelial membrane. [Self-Funded Original Research] (Under Review J Gastroenterology).
Gildea J, Roberts D, Bush ZM (as Senior/corresponding author).
Protection against Gluten-mediated Tight Junction Injury with a Novel Lignite Extract Supplement. [Self-Funded Original Research] J Nutr Food Sci 2016, 6:5
Bush ZM, Longtine JA, Cunningham T, Schiff D, Jane, Jr. JA, Vance ML, Thorner MO, Laws, Jr. ER, Lopes MB. Temozolomide Treatment for Aggressive Pituitary Tumors: Correlation of Clinical Outcomes with DNA Methylation and MGMT Expression. [Original Research] J Clin Endocrinol Metab. 2010 Nov;95(11):E280-90
Bush ZM, Lopes MBS, Hussaini IM, Jane, Jr JA, Laws ER, Vance ML. Immunohistochemistry
of COUP-TFI: An adjuvant diagnostic tool for the identification of corticotroph microadenomas. [Original Research] Pituitary. 2010;13:1-7
Bush ZM, Vance ML. Management of acromegaly: Is there a role for primary medical therapy? [Review] Rev Endocr Metab Disord. 2008 Mar;9(1):83-94
Bush ZM, Kosmiski L. Acute pancreatitis in HIV-infected patients: are etiologies changing since the introduction of protease inhibitor therapy? [Original Research] Pancreas. 27(1):E1-5, 2003 Jul.
BOOK PUBLICATION
Bush ZM, Vance ML, Jane, Jr. JA. Endocrine Complications After Skull Based Endoscopic Surgery. Chapter 47. ENDOSCOPIC SKULL BASE AND BRAIN SURGERY: TIPS AND PEARLS by Aldo Stamm. Thieme Medical Publishers Inc. New York, New York. In press.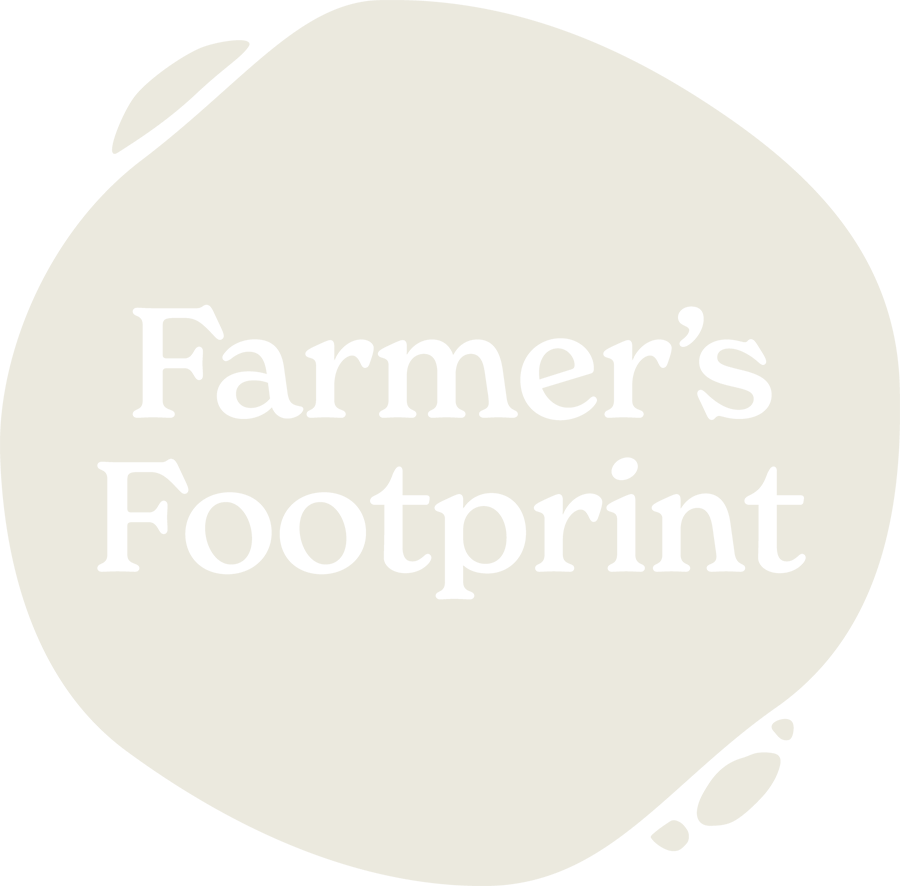 A path to soil health & food independence through regenerative agriculture movement with medical findings from Zach Bush MD. A unique & proprietary blend of natural ancient soil extracts that works to fortify your gut membrane & optimize your gut-brain connection.

A revolutionary 8-week personal health transformation journey where me and my team approach health from Nature's perspective.